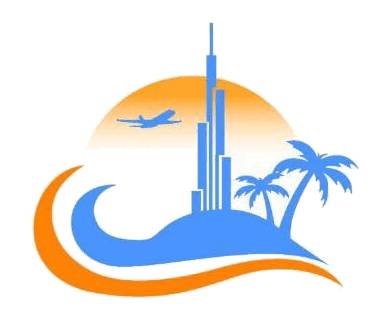 " A complete travel solution "
Itinerary
Airport Pickup and Dhow Cruise Dinner
You will be picked up from the airport and will be taken to your designated hotel. In the evening, you will be taken to a mesmerizing Dhow Cruise with a lot of activities like live music, a magic show and even a traditional Tanoura Dance. You will experience some gorgeous scenery on board. Also, you will be dining there to some authentic Arabian cuisines. After the cruise, we will drop you back to the hotel.
Dubai City Tour
The next day, after having your breakfast, you will be going on a city tour. The tour starts with a photo stop at the Dubai Creek and will follow through across modern and ancient Dubai. You will be visiting the Burj Khalifa, Jumeirah Mosque, Burj Al Arab, Al Fahidi Fort, and many other magnificent places Dubai has to offer.
Leisure day
We will leave you to your peace on the third day. You can do what you please, chill at the hotel swimming pool, go sightseeing by yourself, or so some shopping at one of the most extravagant malls in the world.
Desert Safari and BBQ Dinner
On the third day you will have the morning to yourself. Take a swim in the hotel swimming pool, or go shopping - you can do whatever you wish. In the afternoon, we will take you to a Desert Safari, where you will be enjoying many activities like belly dancing, flavored-shisha smoking, Tanoura horse show, and you will also be dining to authentic Arabian BBQ dinner.
Abu Dhabi Tours
The fifth day of the tour, you will be going to Abu Dhabi for a city tour. The amazing cultural and traditional surroundings will take you by surprise and will make you fall in love with the city. This is one of the most commercial hubs as well. With this tour, you get to get photographs of your dreams. The Yas Island photography will allow you such memories. We will also visit the Sheikh Zayed Mosque. Not to forget, the Emirate Palace Hotel photographs from the outside as well. Apart from photographs, we will take you to famous markets as well, where you can buy souvenirs, eat lunch, etc. This tour will truly be remarkable.
Leisure Day
Again, you are free to do what you want with this day. You can rest, go sightseeing, or shopping. We recommend you book a one-day tour with us and go on another wonderful journey.
Airport drop off
The last day of your wonderful tour, we will help you with the check-out process and drop you off at the airport.
Inclusion
Airport pickup
6 night stay at hotel
Dhow cruise with buffet dinner
Desert safari with BBQ dinner
Dubai City tour
Abu Dhabi city tour
Airport Drop off
Description
Discover the UAE's stunning delights over seven days with this 6 Night 7 day package by My Choice Tourism. This package is filled with activities initiated by us, as well as off days so that you can do what you like! Includes airport pickup and drop off, this package contains a romantic Dhow Cruise Dinner, City Tour, Desert Safari and a tour to the amazing Abu Dhabi city . So, waste no time and proceed with the booking of our marvelous holiday package.
Terms & Conditions
Above rates are subject to availability and may change due to government taxes, hotel charges and best available rates with or without notice.
Standard hotel check-in time is 1400Hrs and check-out time is 1200Hrs.
Early check-in and late check-out will be provided if requested by customer but is subject to availability.
Payment for the package can only be done via website, payment link sent from the My Choice Tourism LLC representative , bank deposit or in cash at the My Choice Tourism Office.
My Choice Tourism LLC will never asks or saves your payment details.
The availability of adjoining rooms/ interconnecting rooms/non-smoking room/rooms on the same floor etc. cannot be guaranteed.
Change in room, while on holiday, will be subject to availability & may attract additional charges.
My Choice Tourism will not accept any liability or responsibility for any damages, loss, baggage loss, theft, injury, accident, death etc.
My Choice Tourism LLC reserves the right to substitute a hotel of similar class if it is deemed advisable or necessary.
There are no refunds for any services i.e. meals, sightseeing etc. not utilized on your tour.
Tourism Dirham Fee to be paid directly at the hotel, wherever applicable.
Gallery
Reviews
FAQ's
When will I receive the payment voucher?
If I book a tour and cancel it, Will I be refunded?
How do I pay for the tours online, and is it safe?
Is a booking reconfirmation required before the travel date?
Can I use the E-Voucher for showing my payments?
Can I change the details of my tour even after the booking is already done?
Can I book multiple tours at a time?
How do I change or cancel my trips?
Recommended Packages
;