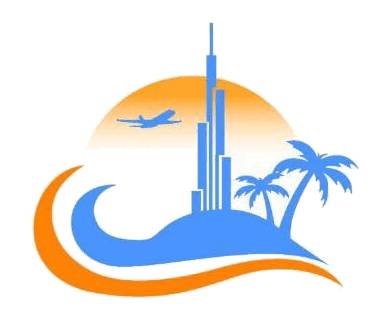 " A complete travel solution "
Frequently Asked Questions
Is it mandatory to obtain a visa in order to travel to Dubai?
As mentioned above, it is compulsory to have a visa to enter Dubai or any other state in the UAE. This however, doesn't apply to the citizens of GCC nations like Qatar, Kuwait, Saudi Arabia, Bahrain, and Oman.
Does children and infants need visa as well?
Yes. Children, including Infants whose parents are not GCC nation's citizens require a visa to enter the UAE.
Is my visa arrival guaranteed?
The decision whether to grant a visa is entirely upon the nation's immigration department. We cannot guarantee that your visa will be granted.
How will I receive my visa?
Since it is an electronic visa, your visa will be sent to you via email. A valid email address should be provided at the start of the visa application process.
What documents do I require to apply?
The people applying for an electronic visa must submit the following documents: Passport-size color photo of the applicant. It is mandatory that the applicant's face is clear and the photo must have a white background. A scan of the bio page of the passport is required. The passport should have a validity of minimum six months on the date of travel. A proof-of-residency is also required. For example, residence visa, phone bill, credit card, bill, utility bill, official printed address page in the passport, etc.
If my visa gets rejected, will I be refunded?
In case of rejection no refund.We will provide you reason of rejection from immigration site.
How many days prior to my visit to the UAE should I apply for a visa?
Although it will take only 3 to 4 days for the process of your visa, we highly recommend you to apply for the visa at least a week in advance. It will ensure an on-time visa processing and also a hassle-free travel to the city of gold.
In what cases does the visa get rejected?
Since the UAE immigration authorities do not reveal the reason for the rejection of the visa, we cannot say for certain.
What are the different types of visas?
Depending on the purpose of your visit, you could apply for tourist, transit, employment or a student visa.
What about visa on arrival in Dubai?
The visa on arrival is only provisioned to specific European, North American, and Far East countries. Some of them are Australia, Austria, Belgium, France, Germany, Iceland, Hong Kong, Japan, UK, and USA. We recommend you to inquire with your local embassy, or the airline service provider regarding the latest provisions and policies of visa on arrival in Dubai.
Can I book my tickets before applying for the visa?
Yes, you can book your tickets beforehand.
When will the security deposit be refunded?
As soon as you depart after your wonderful trip in Dubai, the immigration will mark your departure and refund you within 3 to 4 working days. In the case of your visa being rejected, you will be refunded within four days of your visa application being returned.
How can I track my visa application status?
You can track your visa application via the email link which we will send you via email. The email will be sent to you after you have successfully applied for the visa.
If I have a valid Dubai visa, am I allowed to visit other Emirates?
Yes, once you have a valid visa for the UAE, you are free to travel anywhere within the country during your visa stay.
Is there an age limit or criteria for applying the visa?
Yes, it is mandatory for females below the age of 30, and male below 22 years of age should apply for the visit visa along with their parents, or husband in order to avoid potential visa rejection.
When will I receive the payment voucher?
As soon as your booking is confirmed and the payment procedure is completed, you will receive a voucher via email.
If I book a tour and cancel it, Will I be refunded?
Yes, in chase of timely cancellation, you will be refunded. It will take about a week to do so.
How do I pay for the tours online, and is it safe?
You can use your debit or credit card to make the online payment. In terms of the security of the transaction, we assure you the utmost safe and secure payment gateway.
Is a booking reconfirmation required before the travel date?
No reconfirmation is required prior to the travel date whatsoever.
Can I use the E-Voucher for showing my payments?
Yes, you can produce the E-Voucher in order to confirm your payment. However, we recommend you carry a hard copy of the voucher, as some tours require a hard copy print of the voucher.
Can I change the details of my tour even after the booking is already done?
Yes, you can change the details of the booked tour. However it should be done significantly prior to the date of the tour. For that, please send us an email at [email protected] and if the change is within the time frame, then we will change the details and send a confirmation.
Can I book multiple tours at a time?
Yes, with our user-friendly website, you can easily browse through the different packages that are available. For the packages that peak your interest, you have the option of "Add to cart". After selecting the interested packages and adding them to your cart, you can proceed further to payment options.
How do I change or cancel my trips?
For any queries or problems related to the booking, please contact us via email at [email protected] We will get back to you with the potential solution as soon as we can.
What is the local currency of Dubai?
The currency of Dubai is AED (Dirham). You can exchange the currency at the many exchange centers and banks at Dubai.
When is the best tinme to travel to Dubai?
Visiting Dubai throughout the year will not be of any problem, as the weather here is moderate all year. However, tourists prefer to visit here from September to April, when the climate is particularly breezy and clear.
Is Alcohol allowed in Dubai?
Consuming Alcohol in public places, and while driving is seriously prohibited. However, you can consume alcohol at a bar, club, restaurant or at a private function.
Can I get a sim card in Dubai?
Yes, for the convenience of the travelers, several mobile networks are available for a small price. These sim cards can be used for local as well as international calls
Is Dubai safe?
Dubai is considered very safe as it has a low crime rate. However, pick pocketing, and other petty crimes are prevalent in the major cities. So, we suggest you to be cautious of your surrounding at all times.